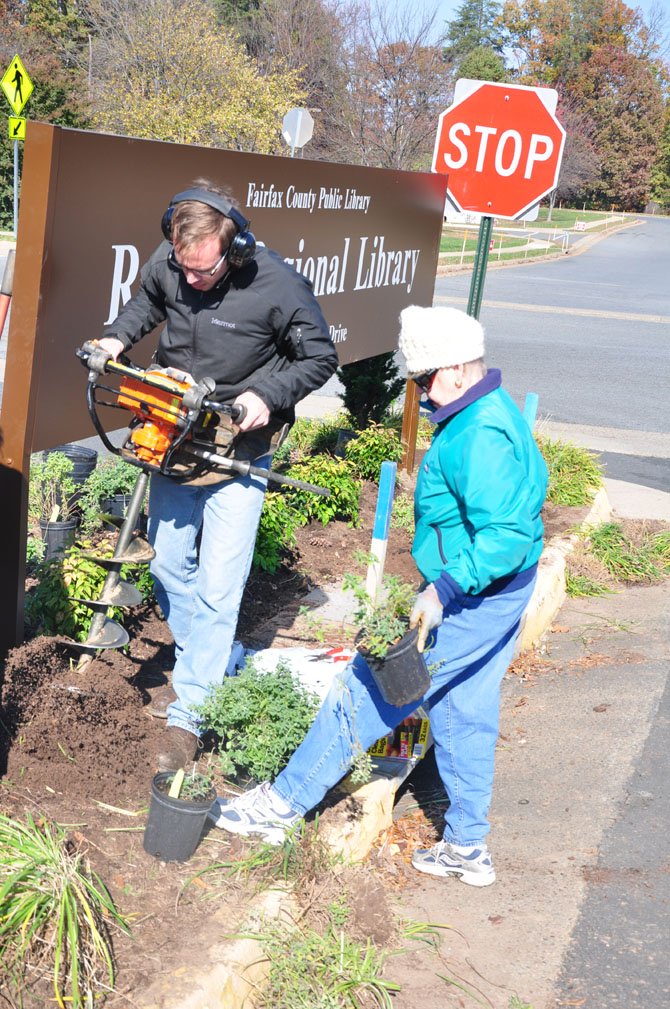 Anthony Piselli of Hidden Lane Landscaping and Barbara Pelzner of the Reston Garden Club work on the bed near the Reston Regional Library sign Monday, Nov. 5.
Stories this photo appears in:

Reston Garden Club performs beautification project at Reston library.
When members of the Reston Garden Club planned their "Big Dig" project at the Reston Regional Library, one of their main goals was to beautify the traffic islands in the parking lot. By adding dozens of plants to previously barren patches of dirt Monday, Nov. 5, the club achieved several goals.