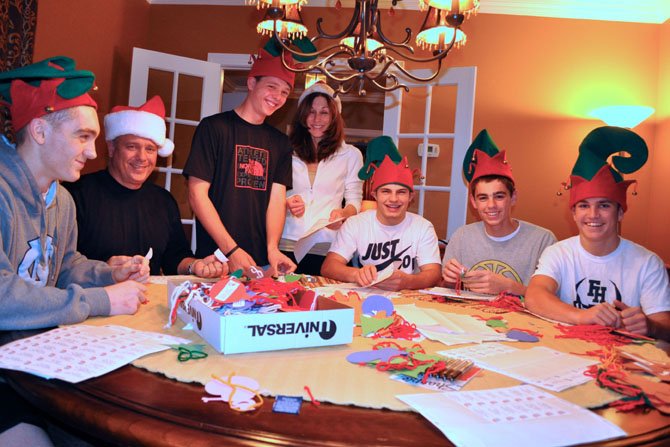 From left: Matt Hagan, Mike Hagan, Drew Magnusson, Kathleen Hagan, Connor Rogers, Kevin Hagan and Reid Lavin attach children's Christmas-gift wishes to ornaments for ONC 2012 giving trees.

Stories this photo appears in:

Our Neighbor's Child needs community's help.
Now in its 21st year, the all-volunteer, nonprofit group has already started on its massive mission of providing holiday happiness for people in need in Centreville, Chantilly, Clifton, Fair Oaks and Fair Lakes.