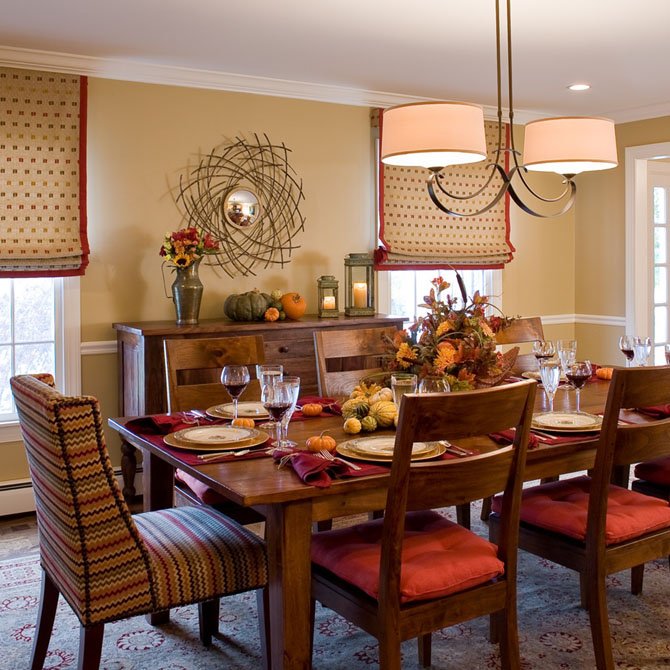 Potomac-based designer Sharon Kleinman incorporates elements of nature in her Thanksgiving table decor. "I like to take to autumn leaves and scatter them down the table," she said. She also uses kale, pumpkins and other produce that represent a harvest.

Stories this photo appears in:
Area tastemakers offer ideas and inspiration for Thanksgiving table settings.
There's more to an elegant Thanksgiving table than a perfectly roasted turkey and fluffy mashed potatoes. Local design experts say that with a little planning and a few natural elements, it is possible to set a Thanksgiving table that is as tantalizing as the food it holds.