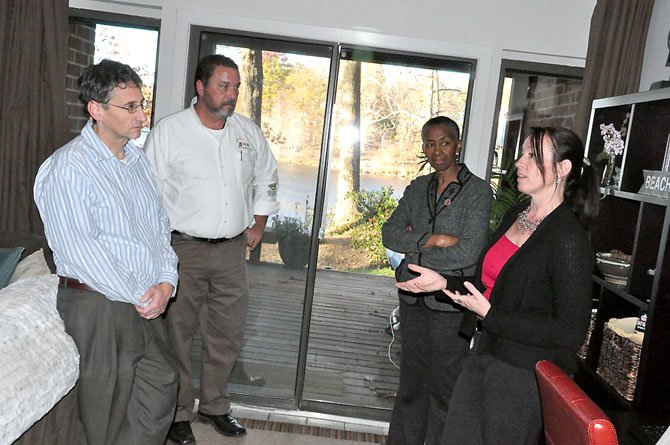 From left, homeowner Eric Shor, Michael Hogan of the Local Energy Alliance Program, Supervisor Cathy Hudgins (D-Hunter Mill) and LEAP Executive Director Cynthia Adams discuss energy saving strategies at Shor's Lake Audubon townhouse. Shor and his fiancée Marti Fucile were awarded $5,000 from LEAP to improve efficiency in their home.
Stories this photo appears in:

Marti Fucile and Eric Shor receive award to make home more energy efficient.
Living on Lake Audubon, Marti Fucile and her fiancé Eric Shor have learned to love their view of the lake. But as environmentally-friendly homeowners, they also know the reality that comes with the high ceilings and large windows in their townhouse.