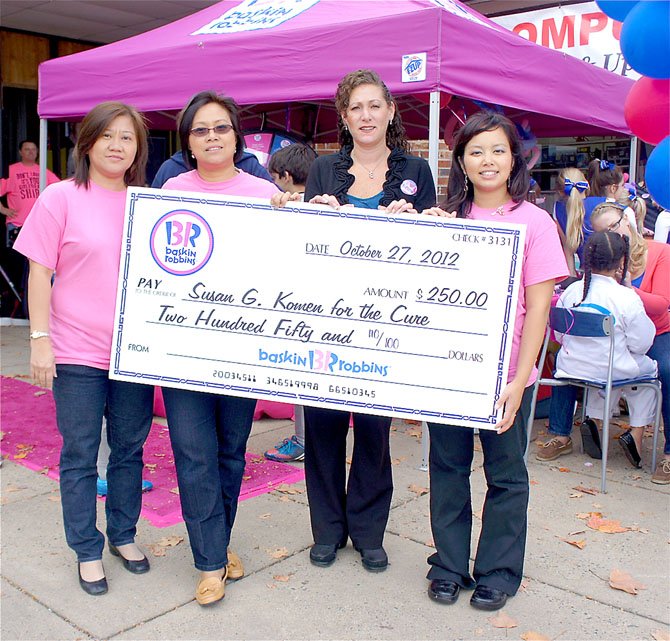 From left—Jaya Muakwan, Pichina Bell, Jennifer DeLuca and new Baskin-Robbins franchisee Fai Ulit show off the company's donation to the Susan G. Komen Foundation. Ulit's aunt, Muakwan and her mom Bell both own Baskin-Robbins franchises.
Stories this photo appears in:

Kids of all ages celebrate grand re-opening.
A sweet tooth and a head for business must run in the family. Fai Ulit might have been doing just fine as a veterinarian nurse, but with a mother and aunt and uncle owning successful Baskin-Robbins ice cream store franchises in Northern Virginia, it's no wonder that Ulit decided to take the plunge and scoop up a franchise of her own.