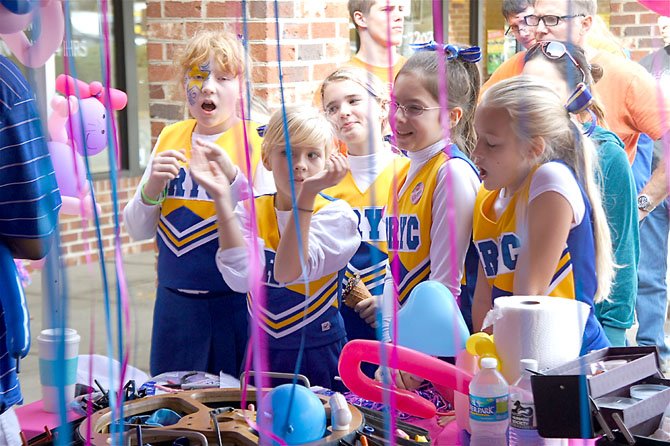 Braddock Youth Club Cheerleaders Jessica Bartoo, Aislinn Emery, Kiley Dickens, Christina Blake and Margaret Jeshow put on a pretty good show themselves, singing along to a Taylor Swift song as they waited for the balloon sculptor.
Stories this photo appears in:

Kids of all ages celebrate grand re-opening.
A sweet tooth and a head for business must run in the family. Fai Ulit might have been doing just fine as a veterinarian nurse, but with a mother and aunt and uncle owning successful Baskin-Robbins ice cream store franchises in Northern Virginia, it's no wonder that Ulit decided to take the plunge and scoop up a franchise of her own.