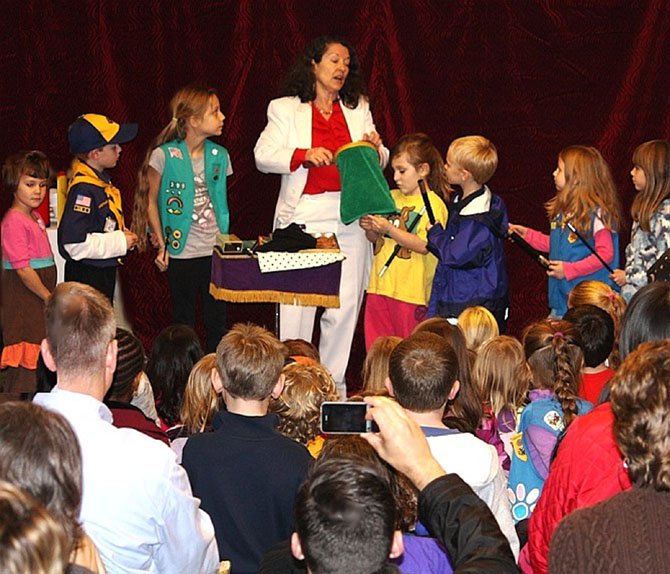 Laurie Curry had a group of children enthralled during her performance at last year's holiday magic show, featuring the International Brotherhood of Magicians Ring 50 club.

Stories this photo appears in:

Magicians to entertain children with free show Dec. 5 while helping the Alexandria branch of the Salvation Army.
There's something special about the holiday season, between the sparkling lights, frosted windows, endless baked goodies and the wonder that anything is possible. That same feeling of awe makes it the perfect time of year for a magic show, and that's precisely the sentiment that led Ring 50, the local chapter of the International Brotherhood of Magicians, to host a magic show for area children.