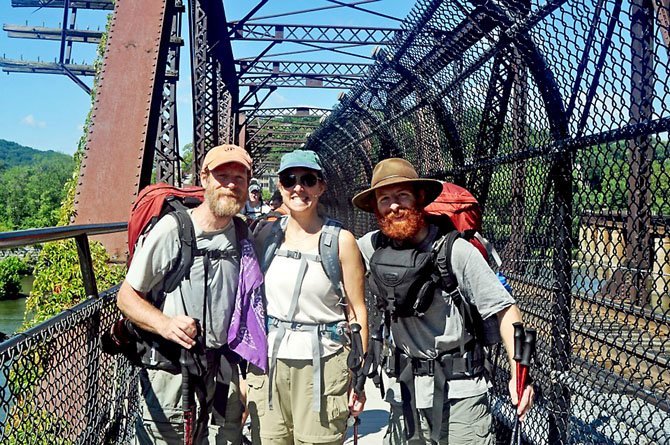 From left, Scott, Lisa and Tracy Jenkins at Harper's Ferry. Scott Jenkins hiked the Appalachian Trail from Maine to Georgia this summer, joined for most of the trip by his son Tracy. Lisa Jenkins joined them for a few hikes, and helped re-supply them during the trip.
Stories this photo appears in:

Scott Jenkins, son Tracy hike Appalachian Trail over summer.
While it's said that a journey begins with a single step, for the Jenkins family of McLean, their 2,000-mile plus journey began by literally climbing a mountain.