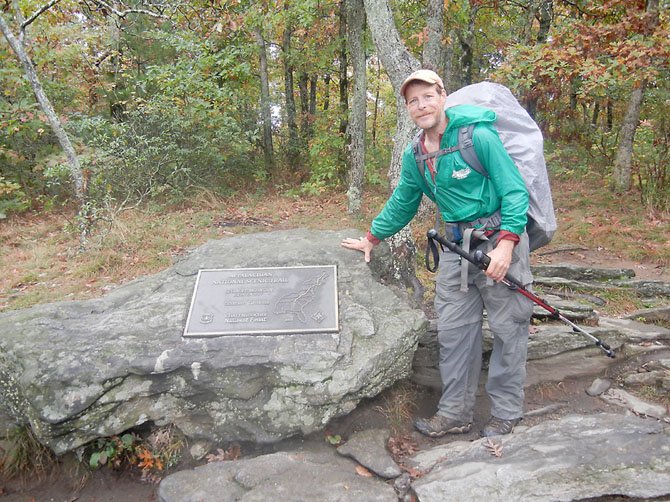 McLean resident Scott Jenkins at Springer Mountain in Georgia, the southernmost point of the Appalachian Trail. Jenkins hiked the 2,100-plus miles of the trail from Maine to Georgia, joined on most of the trip by his son Tracy.
Stories this photo appears in:

Scott Jenkins, son Tracy hike Appalachian Trail over summer.
While it's said that a journey begins with a single step, for the Jenkins family of McLean, their 2,000-mile plus journey began by literally climbing a mountain.