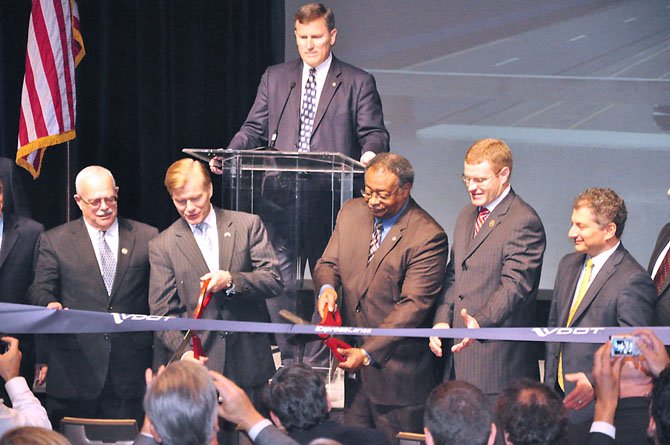 Gov. Robert McDonnell cuts the ribbon on the 495 Express Lanes Tuesday, Nov. 13 at the Sheraton Tysons.
Stories this photo appears in:

Fourteen mile stretch of tolled lanes open from Dulles Toll Road to Springfield.
The 495 Express lanes opened to traffic in the early morning hours of Saturday, Nov. 17, marking the completion of a project more than 10 years and $2 billion in the making.