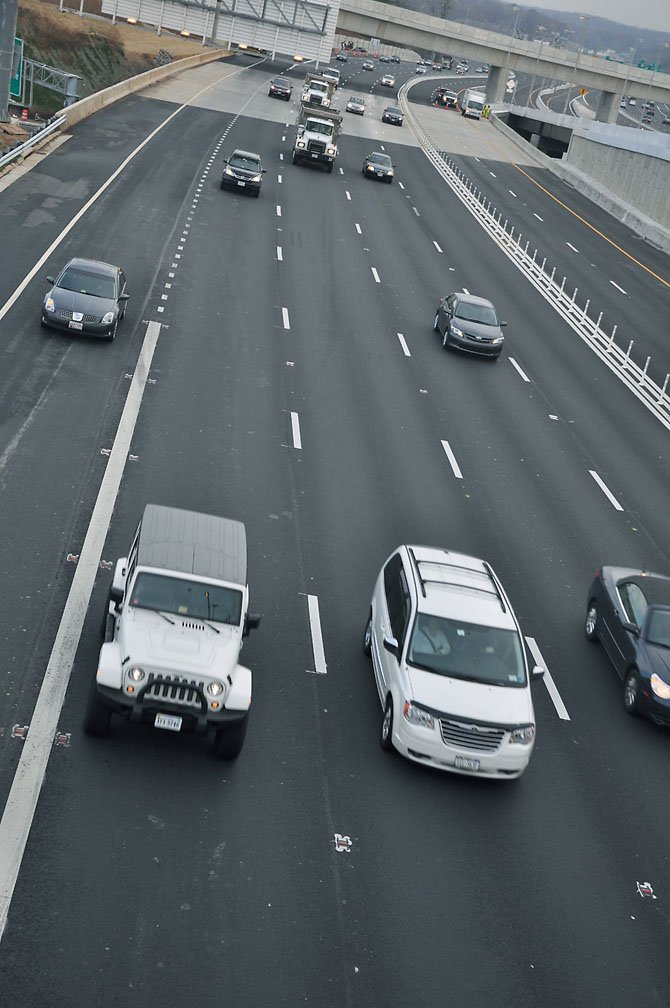 The much-debated 495 Express Lanes opened Saturday, Nov. 17, providing two new toll lanes over 14 miles of the Beltway from the Dulles Toll Road to Springfield. Intended to provide a faster, more predictable trip for drivers on the heavily congested I-95 corridor, the high occupancy toll (HOT) lanes have received mostly positive reviews from drivers, who like the option of faster travel, but not the extra fee. How do local officials rate Express Lanes? Thumbs up or thumbs down? Find out in The Connection's annual Q & A on challenges and opportunities in a New Year.

Stories this photo appears in:

Fourteen mile stretch of tolled lanes open from Dulles Toll Road to Springfield.
The 495 Express lanes opened to traffic in the early morning hours of Saturday, Nov. 17, marking the completion of a project more than 10 years and $2 billion in the making.