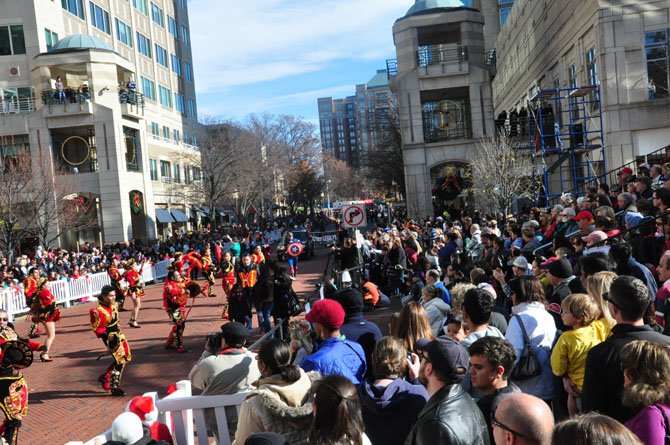 The crowd at last year's annual Reston Holiday Parade watches a Bolivian dance troupe Friday, Nov. 23, 2012 at Reston Town Center.
Stories this photo appears in:
Reston Town Center presents the 23rd annual Reston Holiday Parade on Friday, Nov. 29 at 11a.m. to launch the festive season with Macy's-style balloons, musicians, dancers, antique cars, and more. This one-of-a-kind, one-hour parade along Market Street will also welcome the arrival of Santa and Mrs. Claus in a horse-drawn carriage.
Local groups participate in annual Reston Town Center parade Nov. 23.
Thousands of people spent the early part of their Black Friday spread out along Market Street for the annual Reston Holiday Parade. Organizations from across the area made their way down .3 miles of the road carrying balloons, performing and interacting with the crowd.