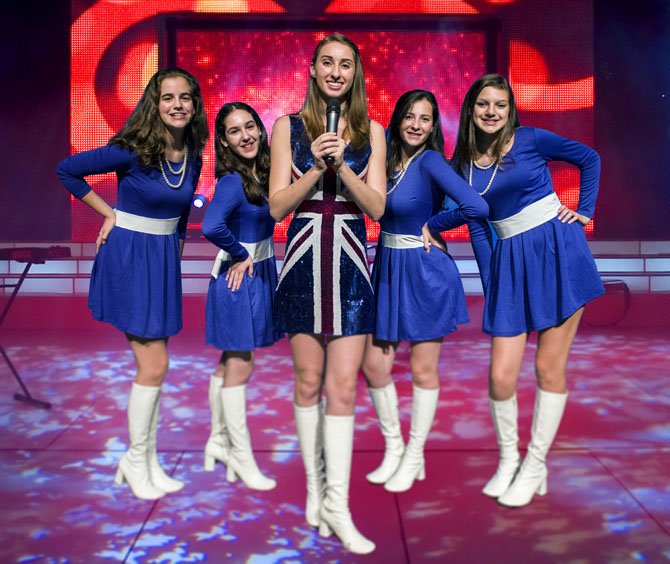 Christina Hnatov, Jessica Gold, Shelley Austin, Rachel Weinstein and Anna Votaw.
Stories this photo appears in:

A tribute by Churchill's choral director to an icon.
American Bandstand — the TV show that legitimized rock and roll, turned new artists into household names, and made the iconic Dick Clark famous — will be celebrated this December by Winston Churchill High School's Blast 24: American Bandstand.