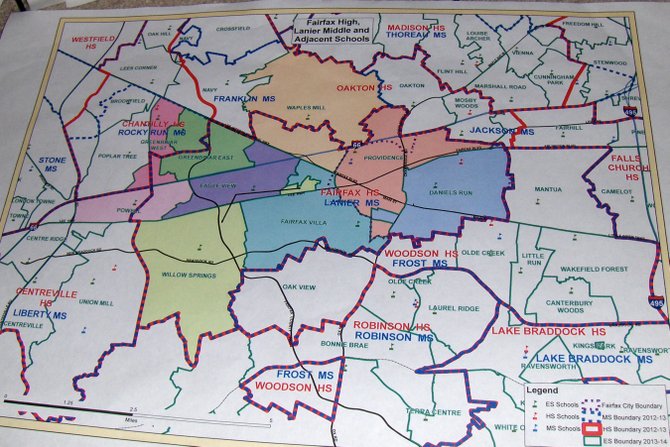 A map of the school boundary study area under consideration.
Stories this photo appears in:

Parents discuss school boundary changes.
School boundary changes are never easy and, no matter how they end up, somebody's always unhappy. But when schools are projected to be at 125 percent and 109 percent of their building capacities in just a few more years, something has to be done in advance to prevent it.