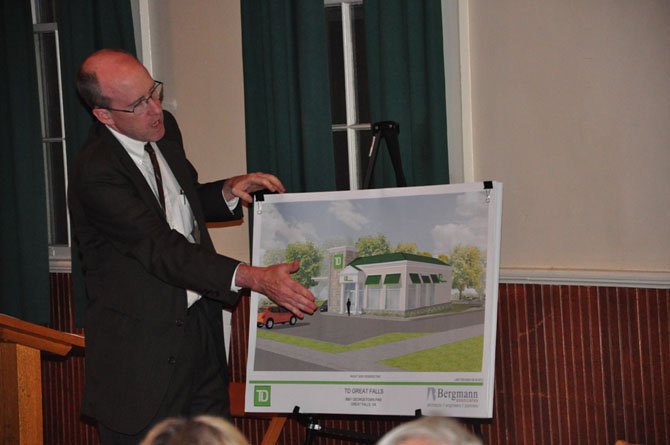 Sean O'Rourke, an architect with Bergmann Associates, shares his design for a proposed TD Bank in Great Falls at the Grange Tuesday, Sept. 27.
Stories this photo appears in:

Proposed TD Bank would be located at site of Exxon Station.
Members of the team representing TD Bank made another presentation in Great Falls Tuesday, Sept. 25, providing details about the future of gas stations in Great Falls, as well as an update on the architecture of the proposed building that would be erected on the current site of the Exxon station.