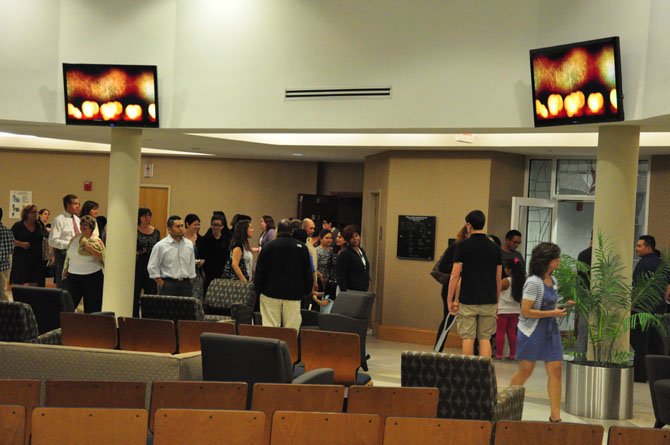 Members of the audience at Floris United Methodist Church observe the candlelight vigil held in memory of the Peterson family Wednesday, Sept. 26.
Stories this photo appears in:

Police make discovery during welfare check, believe husband killed family before turning gun on himself.
A Herndon family of four was found dead in their home on Point Rider Lane the morning of Tuesday, Sept. 25. Fairfax County Police responded after a co-worker of one of the family members reported that they had not been to work this week.