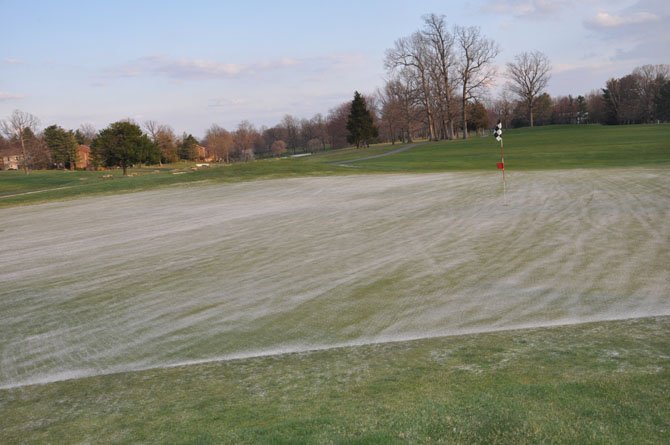 Neighbors and community members are organizing to make sure the golf course is not turned into residential units.
Stories this photo appears in:
Groups organize community response, retain legal counsel.
Donna Robuck and her husband Robert have lived in a house that overlooks the 10th hole at the Reston National Golf Course for the past 14 years. She can still recall: "I walked in the house, walked straight through to the balcony, and me and my husband thought, 'this is it. This is the perfect house,'" she said. "The very next day my mother-in-law called and asked what the kitchen looked like, and I had no idea." Since then, she described living in their house as a dream, but in recent months that dream has been threatened.