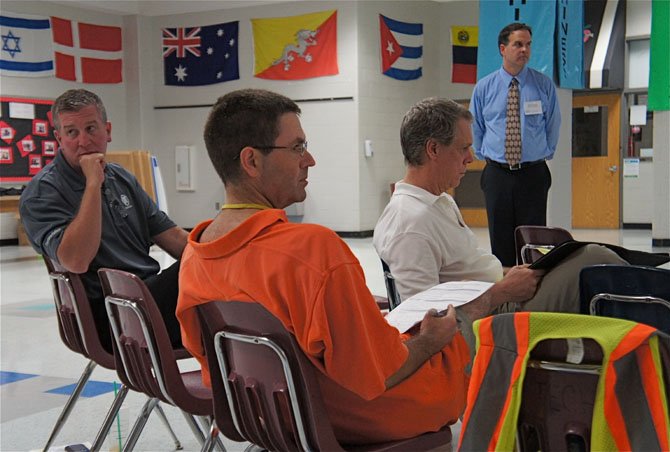 David Bolen of Academy commuter bus services, John Hoops of Annandale, and Stuart Whitaker of Transiters.com listen to Mike Harris explain details of the DRPT study.
Stories this photo appears in:

Transit study presented in Herndon.
The Virginia Department of Rail and Public Transportation (DRPT) hosted its final public meeting to present an overview of their Super NoVa Region Transit and Transportation Demand Management (TDM) study at Herndon Middle School on the evening of Sept. 27.