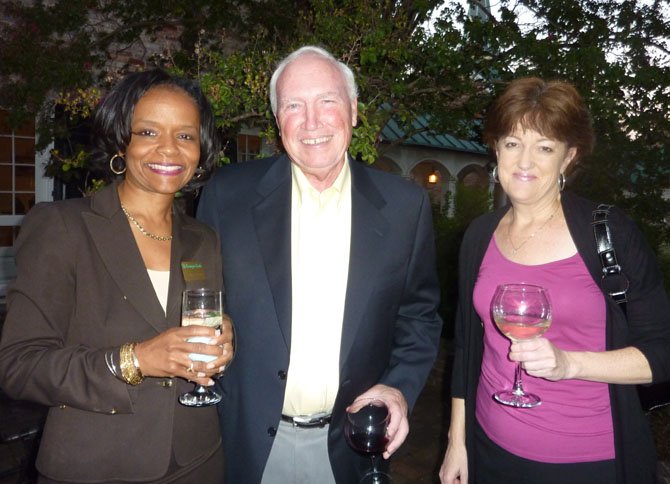 Campagna Center CEO Tammy Mann, host Douglas Turner and Mary Neumeyer.
Stories this photo appears in:

Weaver honored for 20 years of service.
Longtime Campagna Center volunteer Bridget Weaver was honored Oct. 4 with the Elizabeth Anne Campagna Award at a Circle of 1000 reception at the home of Douglas and Grace Marie Turner.