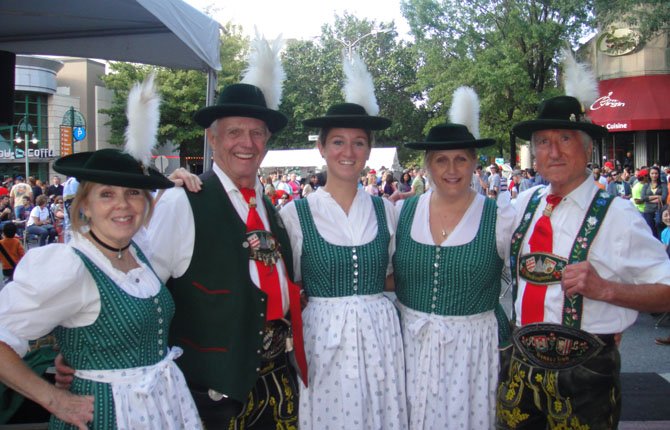 Janet Nagler, Charles Volkman, Claudia Fochios and Angela Kummel perform Bavarian dances in traditional costumes during the Capital City Brewing Company Oktoberfest at the Shirlington Village.

Stories this photo appears in:
A sampling of some of the cherished, annual events of the county.
Upcoming events in the county.

Oktoberfest in Shirlington brings crowds, culture and craft beer.
The Oktoberfest at Shirlington Village returned for its 13th installment on Saturday, Oct. 6, with lederhosen, dirndls and good cheers for all.