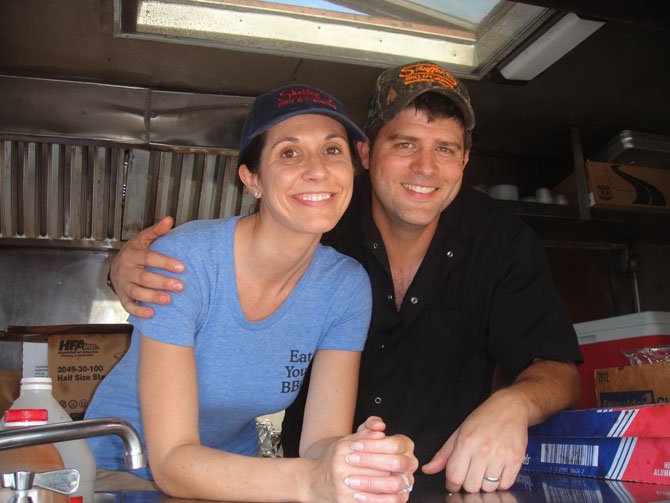 Matt and Julie Shaffer established the BBQ Palace food truck service on Columbia pike in March of 2012, and plan to continue serving fans of smoked traditional Shenandoah BBQ through November.

Stories this photo appears in:

BBQ Palace food truck service runs through November.
Big flavor and a 60-year-old family recipe are sure to satisfy BBQ fans at Shaffer's BBQ Palace, a community-based food truck service in the heart of Columbia Pike.