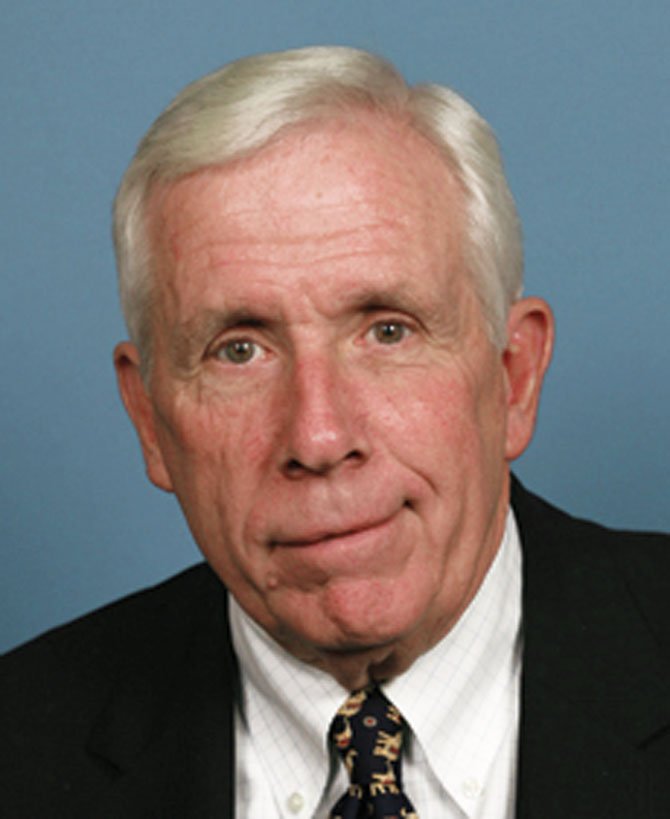 Frank Wolf is originally from Philadelphia, Penn., and attended Penn State for his undergraduate degree in Political Science in 1961 and received his law degree from Georgetown University in 1965. He also served in the Army Reserve from 1962-63.
He became a legislative assistant to Pennsylvania Rep. Edward Biester from 1968 to 1971, and from 1971 to 1975, he was an assistant to Secretary of the Interior Rogers Morton. He was first elected to Congress in 1980.
He lives in Vienna with his wife Carolyn, with whom he has five children.
Stories this photo appears in:

Kristin Cabral, Kevin Chisholm oppose Frank Wolf in new-look 10th district.
Rep. Frank Wolf (R-10) is attempting to be re-elected for a sixteenth term come Nov. 6, but he will face two challengers in Kristin Cabral (Democrat) and Kevin Chisholm (Independent).