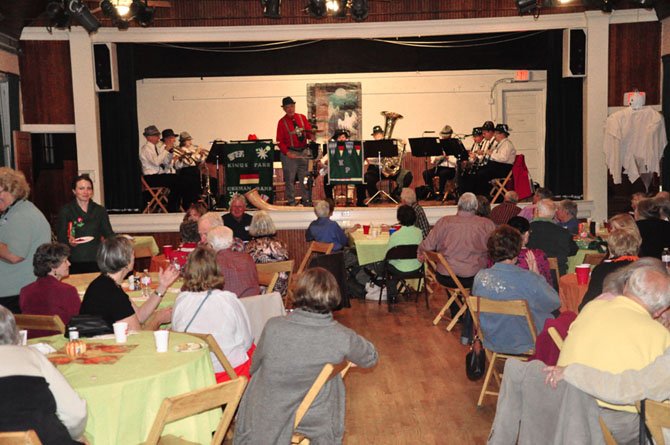 The Kings Park German Band performs at the Great Falls Historical Society's Oktoberfest Wednesday, Oct. 10.
Stories this photo appears in:

GFHS Oktoberfest features tales of local hauntings.
After moving into one of the oldest houses in Great Falls, Jinny Beyer began thinking something was amiss in her home. For the first six months they lived there, every night at 2 a.m. sharp, Beyer would wake to what she felt was a presence in the room.