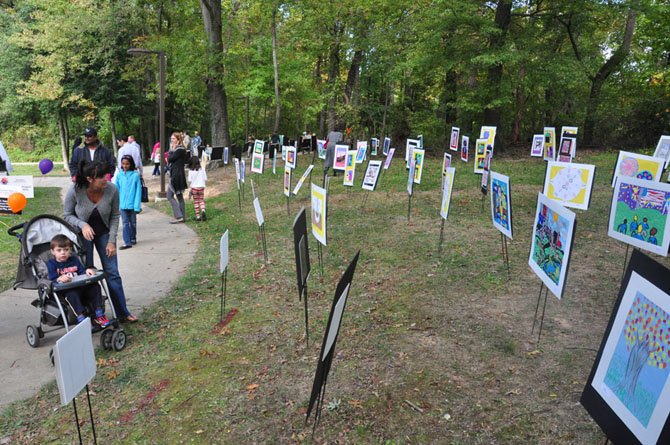 Visitors to the McLean Project for the Arts explore the Children's' Art Walk, made up of local students' work at McLean Central Park Sunday, Oct. 14.
Stories this photo appears in:

Nonprofit recognized by Arts Council, holds annual festival.
The McLean Project for the Arts celebrated a banner weekend this weekend: they were recognized by the Arts Council of Fairfax County Friday, Oct. 12 and ended the weekend with their annual ArtFest Sunday in McLean Central Park.