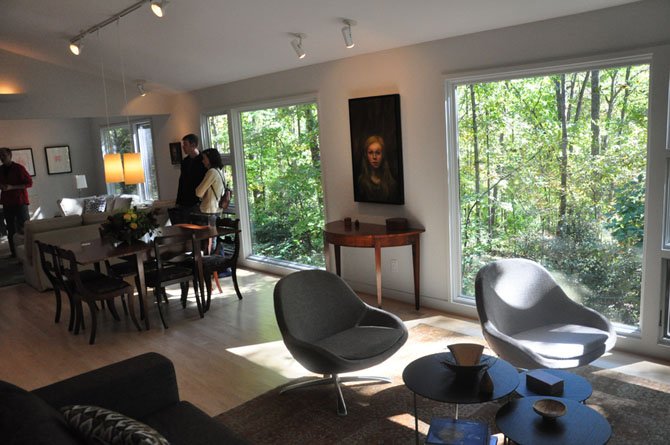 The living room of the home of David and Joanne Bauer, which faces the Glade stream valley. The home was one of several on the annual Reston Home Tour Saturday, Oct. 13.
Stories this photo appears in:

Annual home tour features homes next to Reston's features.
This year's Reston Homes Tour featured the usual assortment of houses featuring exceptional architecture, interior design and other unique designs, but this year's theme also focused on the adjacent areas. "Living on the Edge," the theme, was designed to highlight how various Reston residents are making do while living near some kind of community feature.