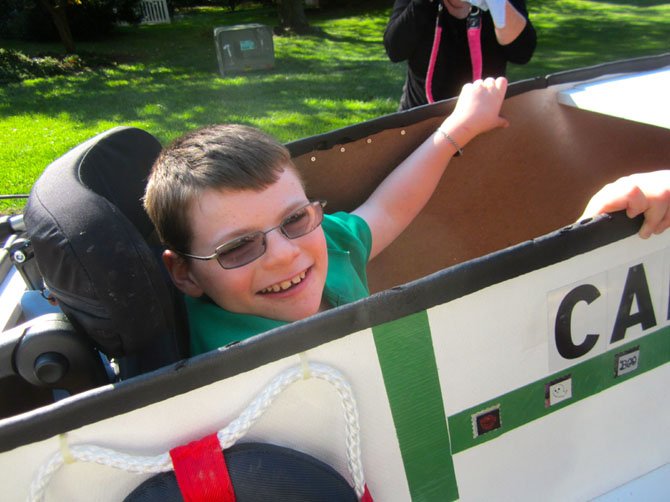 Twelve-year-old Sean Fennelly testing his new "boat-costume"; it is custom-designed and hand-crafted for attachment to Sean's wheelchair.
Stories this photo appears in:

66th Annual Vienna Halloween Parade hits town on Oct. 24.
When the 66th annual Vienna Halloween Parade steps off at 7 p.m. on Oct. 24, a very special 12-year-old will parade down Maple Avenue for the first time in his life. Riding in a custom-designed, custom-handcrafted "boat" attached to his wheelchair, Sean Fennelly, aka Captain Chaos, will watch spectators waving to him in the event that he himself has watched from the curb every year.