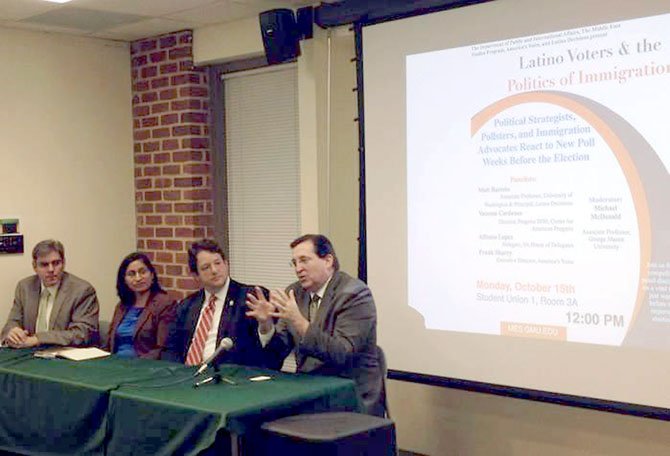 Michael McDonald, (left) a GMU professor and political analyst, moderated a panel discussion Monday, Oct. 13 on the impact of Latino voters in Virginia. The panel included Vanessa Cárdenas, executive director of Progress 2050 Action, Center for American Progress Action Fund; Del. Alfonso Lopez (D-49); and Frank Sharry, executive director of America's Voice.
Stories this photo appears in:
GMU panel addresses the impact of Latino vote in Northern Virginia.
"The demographic shifts coming to Virginia will wipe out the effects of the short-sighted anti-immigrant politicking we see now." —Del. Alfonso Lopez (D-49)