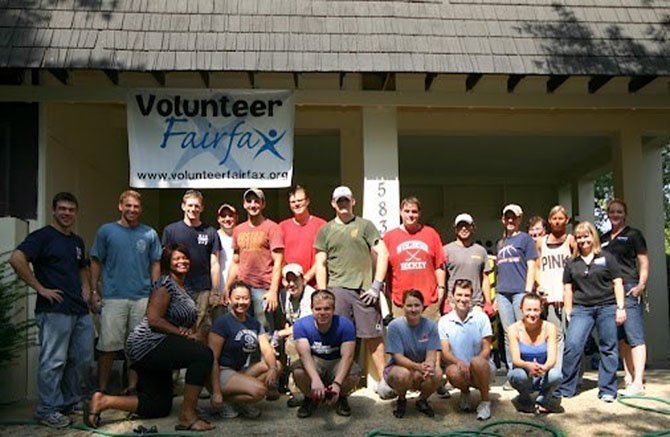 The Community Blueprint will connect volunteers with nonprofits like Veterans Service Initiative and Final Salute Inc., which had a group of students who are veterans, service members, military family members and ROTC cadets, prepare a group home for Final Salute, Inc.; the house will not only provide safe and secure shelter for six female veterans and their children, but Final Salute will also assist the women in establishing their independence.  
Stories this photo appears in:

Community blueprint allows communities to help.
By connecting military and veteran community nonprofits with the volunteer community, The Community Blueprint can draw from Volunteer Fairfax's already sizeable volunteer base. At the project launch event, held on Tuesday, Oct. 9, William C. Basl of the Corporation for National and Community Service inducted 30 AmeriCorps members—many of them veterans themselves—who will be deployed in Community Blueprint cities across the country. During the event, ITT Exelis, a global aerospace, defense and information solutions company based in McLean announced its investment of $5 million over five years for the expansion of The Community Blueprint and deployment of AmeriCorps members in communities of need nationwide.