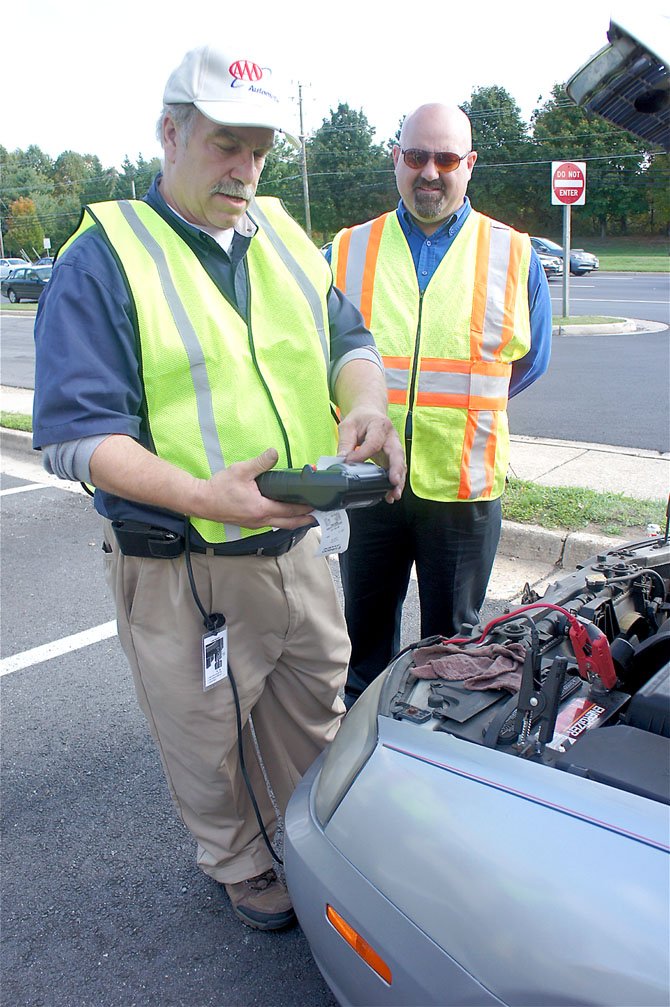 The AAA Team at work during the free 40-point car care inspection event. Ben Perricone checks how well the battery is charging, while John Lanier waits for his turn under the hood.
Stories this photo appears in:

A free car inspection might take some of the sting out of this winter's weather.
Meteorologists look to the weather phenomenon La Nina for their winter predictions this year. AAA Mid-Atlantic Field Operations Manager Jeff Boone remembers something from The Farmer's Almanac about the abundance of acorns and wooly bear caterpillars foreshadowing rough weather ahead. Computer models or natural signs, Boone and the weather folks are in agreement. The winter of 2012 could be another extra cold and stormy one for our region.