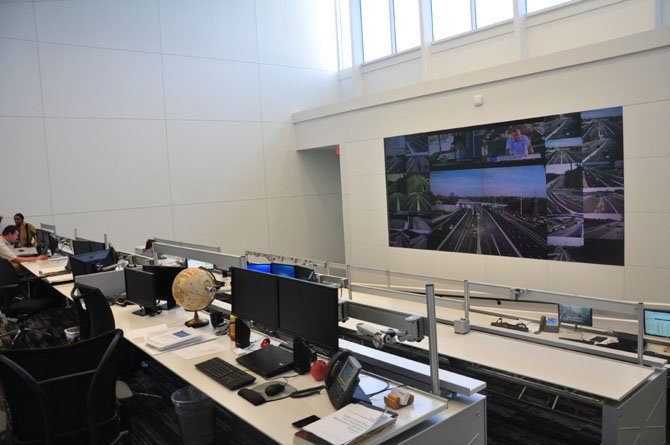 The main screen at the 495 Express Lanes Operations Center in Alexandria, which provides complete coverage of the lanes in order to set the toll pricing.
Stories this photo appears in:

Express Lanes open new operations center in Alexandria, prepares for opening.
As the construction equipment and debris is cleared from the new two left lanes going both ways on the Virginia side of the Beltway, the 495 Express Lanes are coming closer to opening. The variable-priced toll lanes will run over most of the Virginia section of the Beltway, and the $2 billion project has included the new lanes, as well as the rebuilding of bridges and overpasses along the way.