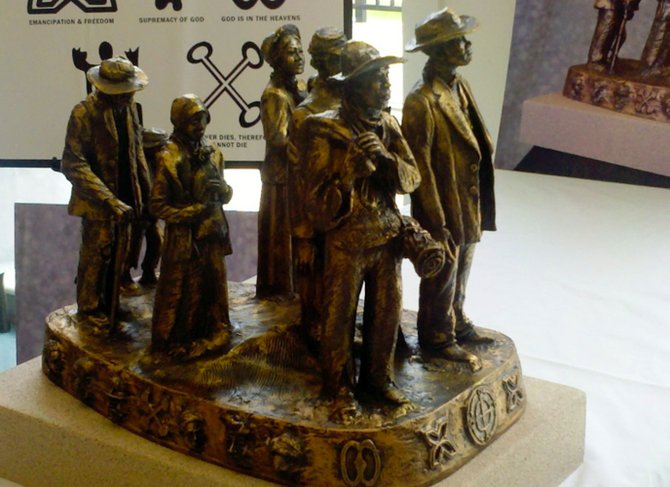 Edward Dwight's design for a sculpture was awarded a commission by a selection panel of stakeholders for the Freedmen's Cemetery. But the design included traditional African symbols around the base, prompting the Public Art Committee to award the commission to a different artist.
Stories this photo appears in:

Traditional African symbols prompted rejection of winning design.
The Contraband and Freedmen's Cemetery is no stranger to controversy. Now a new conflict has emerged at the final resting place for dozens of former slaves.