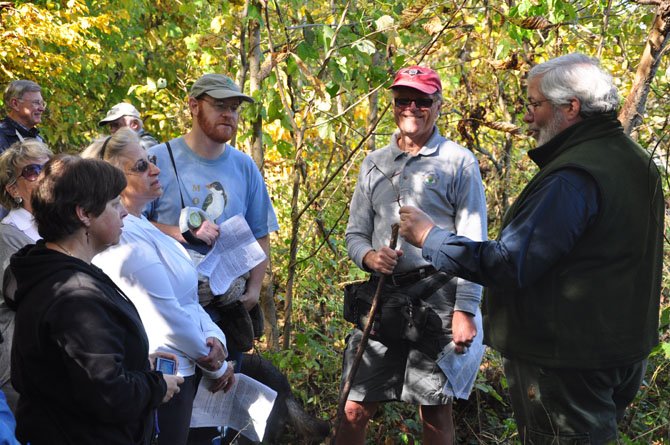 Jim McGlone of the Virginia Department of Forestry shows how large the thorns on a Honey Locust tree can get during the Riverbend Park Tree Walk Sunday, Oct. 21.
Stories this photo appears in:

New Riverbend Tree Walk shows diversity of species at park.
Visitors to Riverbend Park have a new way to explore the 400-plus acres of land along the Potomac River. Local resident Tabitha Eagle, with the help of Bob Vickers of the Fairfax County Tree Commission and staff at Riverbend, helped mark a mile-long trail that identifies 20 different tree varieties within the park.