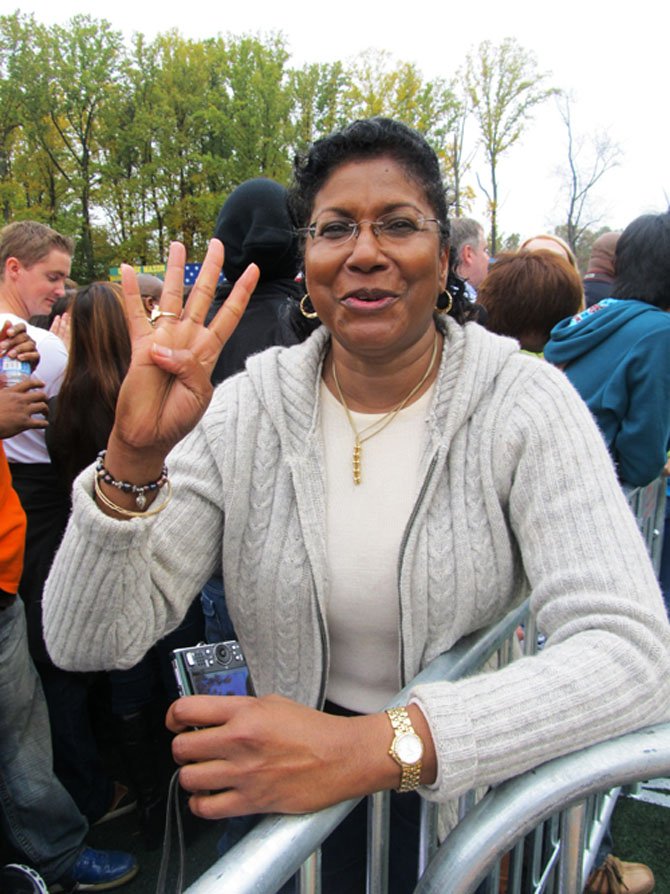 Bernice Griffith of Fairfax
"I'm a radiologist, so I know how important things like mammograms and ultrasounds are. You want people to have access to healthcare that's affordable. You want women, not their employers, to be empowered to make their own healthcare decisions."
Stories this photo appears in:

President delivers second GMU gender-pitch aimed at women voters.
Lillie Reynolds, a single mother from Herndon with four daughters, stood in line for nearly five hours to hear President Barack Obama speak for 25 minutes at a campaign rally at George Mason University on Friday, Oct. 19.