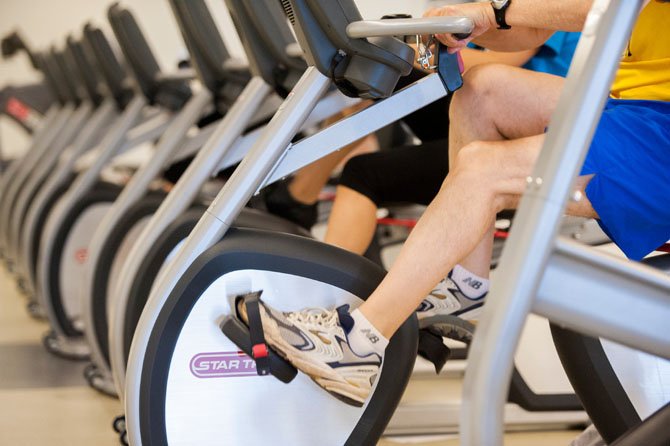 Students participate in PHED 108: Weight Training and Body Conditioning at the RAC on Fairfax campus. Photo by Alexis Glenn/Creative Services/George Mason University
Stories this photo appears in:

Benefit of cardio workout plan includes weight loss and decreased heart disease risk.
During Martin McKay's annual physical examination shortly before the holidays, his doctor suggested that he consider intensifying his cardiovascular exercise routine.