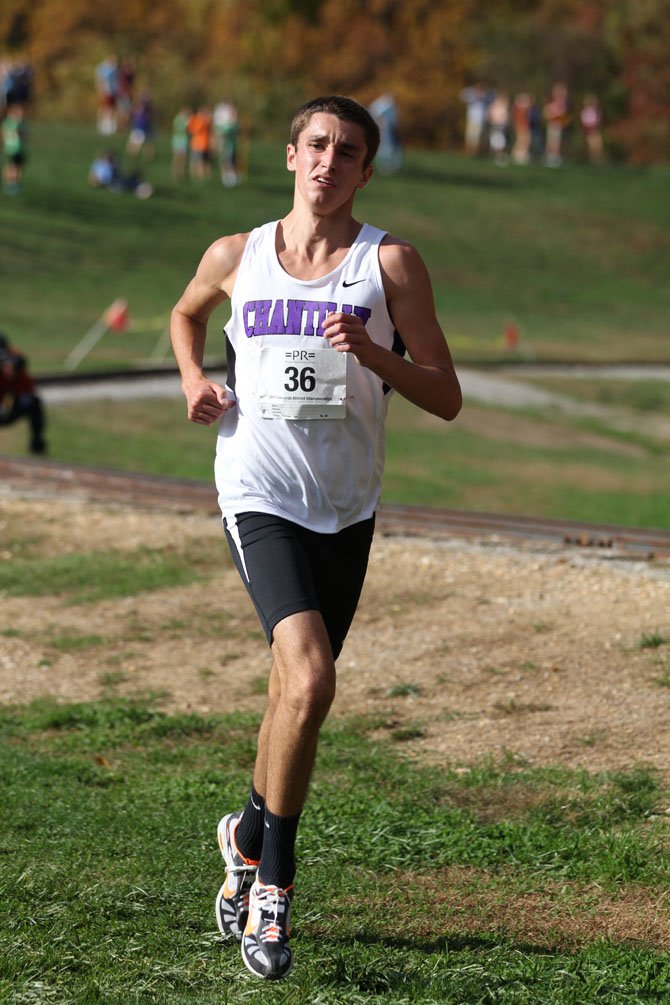 Chantilly's Sean McGorty won his third consecutive Concorde District championship on Oct. 24 at Burke Lake Park.
Stories this photo appears in:
Westfield boys', Chantilly, Centreville girls' qualify for regionals.
The Chantilly boys' cross country team on Oct. 24 produced the best score in the 19-year history of the Concorde District championships.