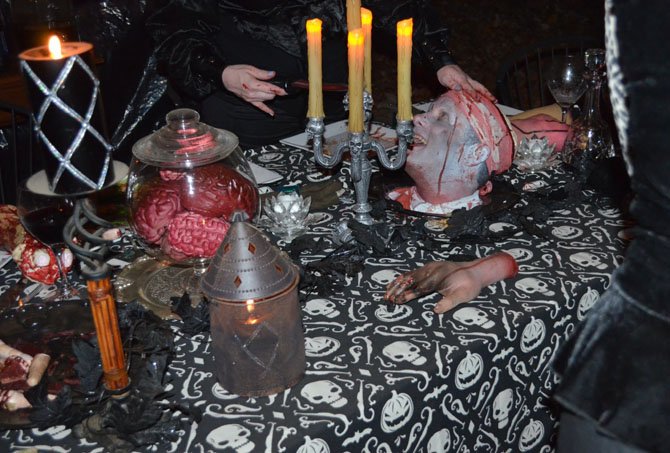 Michael Anton being served on a platter as the main course in Julie Thompson's dinner skit last year.
Stories this photo appears in:

Chills and thrills await on the Clifton Haunted Trail.
Surely, the vampires, witches, goblins and ghouls lying in wait for their victims along the Clifton Haunted Trail aren't real — or are they? One thing's for sure — they're deadly serious about scaring people.