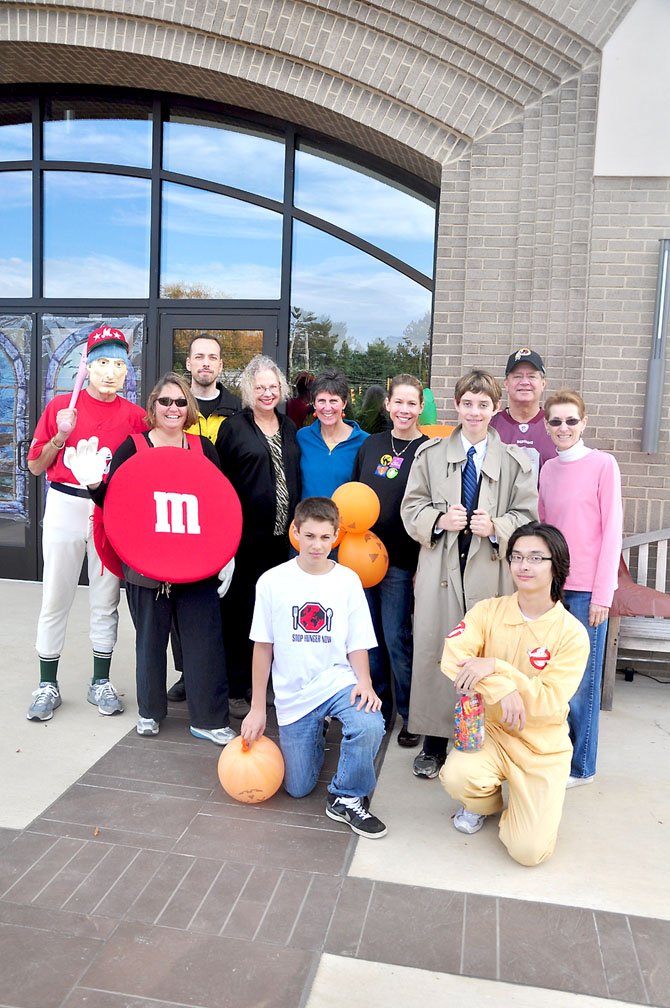 Members of the Lutheran Redeemer Church and the McLean Rotary Club host fundraising events Saturday, Oct. 27 for Stop Hunger Now, a charity event coming up Nov. 10.
Stories this photo appears in:

Lutheran Redeemer hosts fundraisers for Nov. 10 Stop Hunger Now event.
As McLean prepares to package 250,000 meals for needy people throughout the world, members of the Lutheran Redeemer Church helped raise funds last weekend for the event. The church hosted a fun run around the parking lot for those in costume Saturday morning, and an opera concert Sunday afternoon.