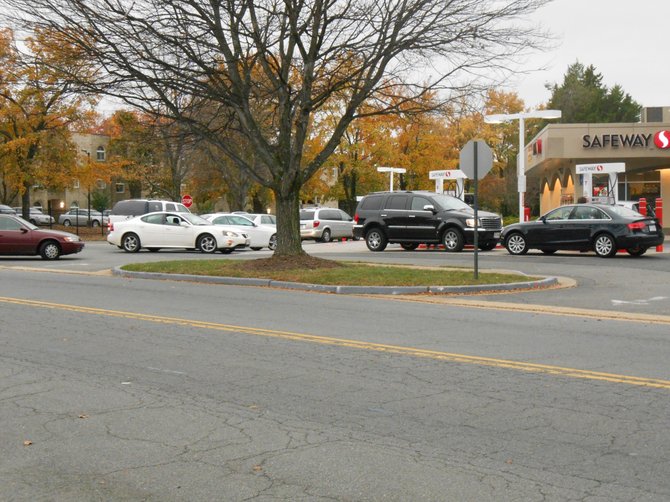 Drivers line up to fill up at the Safeway gas station on Anderson Road in McLean. Cars were five or six deep beginning Friday afternoon through Sunday.
Stories this photo appears in:

Threat of flooding and high winds prompts officials to close schools, government offices and absentee voting.
As Hurricane Sandy barreled down the East Coast on Sunday, it's beginning to look like the weather – not politics – will deliver the biggest October surprise this year.