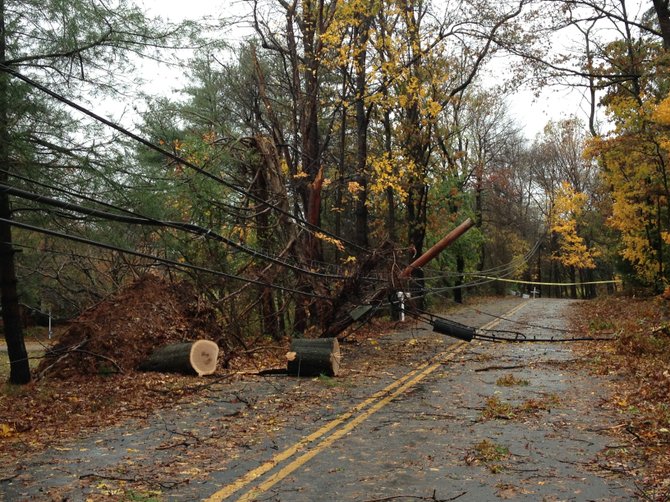 River Bend Road is cut off at the corner of Jeffery Road in Great Falls after a fallen tree knocked down a power line. This picture was taken on Tuesday, Oct. 30, at 12 p.m., the day after Hurricane Sandy swept through Northern Virginia.
Stories this photo appears in:

Thousands of residents without power as clean-up efforts continue and residents deal with downed trees, closed roads and schools in wake of Hurricane Sandy.
Hurricane Sandy battered the region Monday night, shutting down Fairfax County schools, governments, roads and voting precincts.