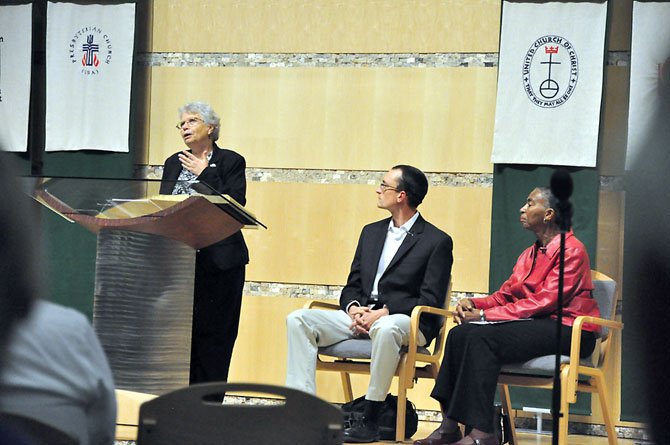 Sister Marge Clark, a nun who has traveled the United States discussing the place of social issues in public budgeting, speaks at the United Christian Parish in Reston Thursday, Oct. 25.
Stories this photo appears in:

United Christian Parish hosts discussion on intersection of budgets and social services.
The United Christian Parish in Reston hosted a forum featuring one of the "Nuns on the Bus" Thursday, Oct. 25 for a discussion on the intersection of morality and budgets: Sister Marge Clark, one of a group of nuns that have toured the U.S. meeting with elected officials and locals about morality and budgeting. Clark is the author of the Faithful Budget, which is created by an inter-religious group that determines basic domestic human needs.