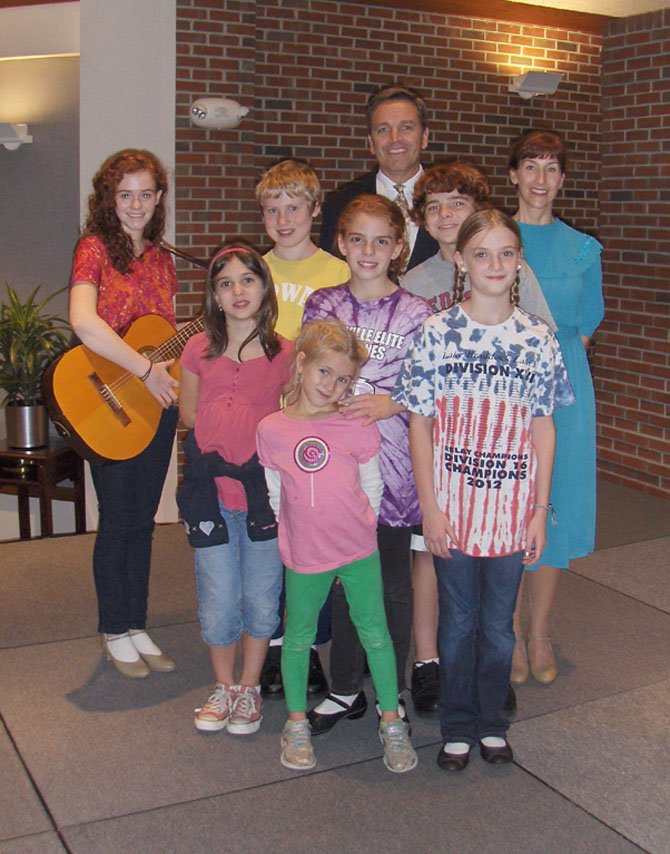 Playing the von Trapp family are (back row), Paul Denfeld and Catherine Kyriakakis; (second row, from left) Amanda Harvey (with guitar), Sebastian Vander Ploeg Fallon and Christopher Jenks; (third row, from left) Sarah Qualley, Kathryn Jenks and Jessica Bryant; and (front) June Johnson.
Stories this photo appears in:
'Sound of Music' at Lord of Life.
The Lord of Life Lutheran Church will be alive with "The Sound of Music" when its Lord of Life Players perform the classic show of the same name.