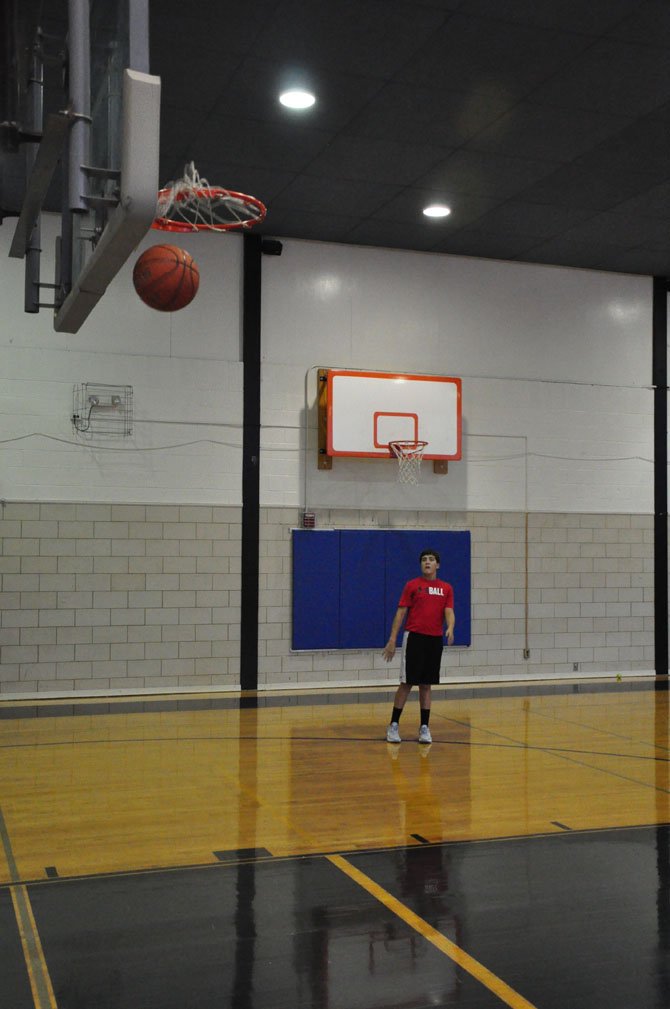 Will Thomas, 12, makes a three-pointer at Stone Ridge High School in Bethesda, part of the 3,317 he made over the weekend to help raise money for the families of fallen American service members.
Stories this photo appears in:

Will Thomas shoots 2,600 three-pointers over Labor Day weekend.
Early the morning of Saturday, Sept. 1, the gym at Stone Ridge School in Bethesda was occupied by only one person. Will Thomas, a rising eighth grader at Longfellow Middle School, dribbled his basketball twice, stepped back behind the three-point line and let a shot go. After it hit the front of the rim, popped up and fell through the net, Thomas retrieved his ball and headed back out to the three-point line: one down, 2,600 to go.