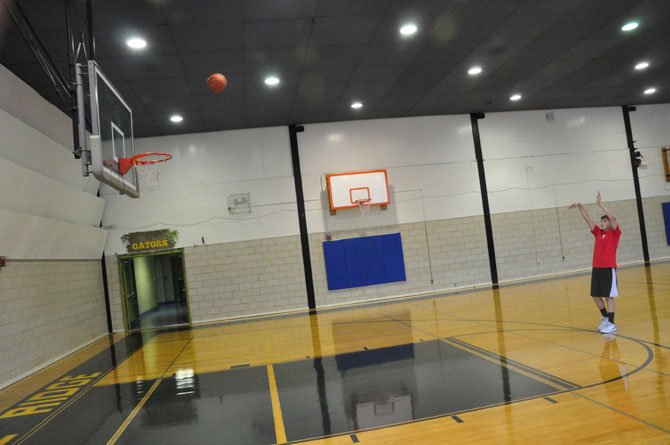 Will Thomas shoots a three-pointer, Saturday, Sept. 1, one of 3,317 he made over the weekend to raise money for the families of service members killed in a helicopter crash last August.
Stories this photo appears in:

Will Thomas shoots 2,600 three-pointers over Labor Day weekend.
Early the morning of Saturday, Sept. 1, the gym at Stone Ridge School in Bethesda was occupied by only one person. Will Thomas, a rising eighth grader at Longfellow Middle School, dribbled his basketball twice, stepped back behind the three-point line and let a shot go. After it hit the front of the rim, popped up and fell through the net, Thomas retrieved his ball and headed back out to the three-point line: one down, 2,600 to go.