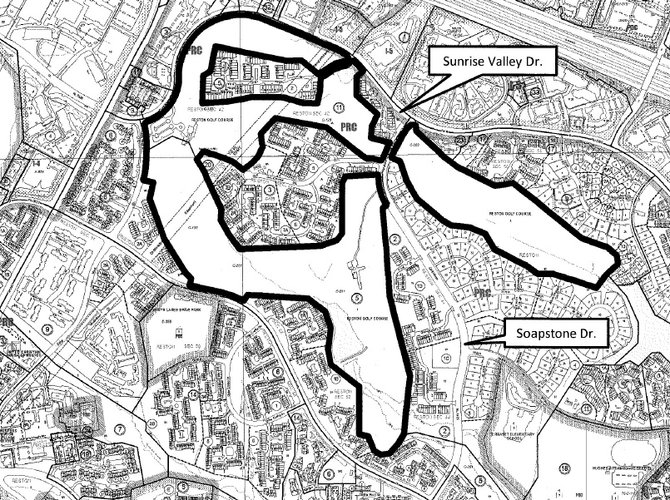 The owners of the Reston National Golf Course have inquired of Fairfax County which development would be possible on the property, which has raised concerns in the local community.
Stories this photo appears in:

Reston Association, Reston Citizens Association speak out, Rescue Reston group formed.
While Reston National Golf Course is a destination throughout the region and recognized around the country for its Nike Golf Learning Center, its future has become a topic of concern for local residents. The owners of the course, RN Golf Management, requested information from Fairfax County earlier this year on the exact zoning regulations for the property on which the 166-acre course sits.