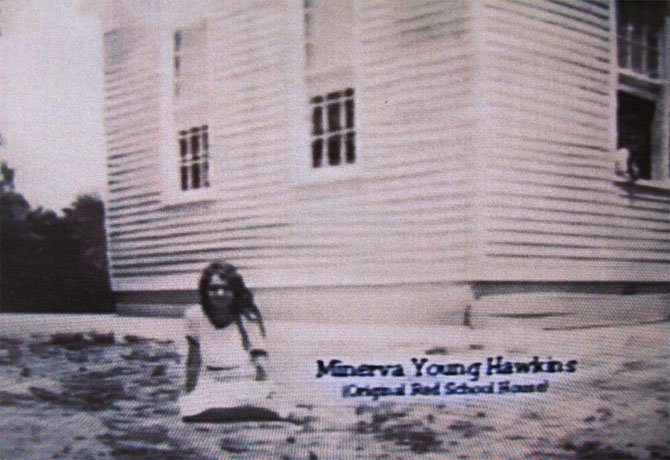 This archival screen-shot photo was taken around 1928-1929, right after the school was constructed. The girl in the photo is Minerva Young Hawkins, one of the school's first students. The photo is part of a video made by the Sydenstricker Church regarding the church history.
Stories this photo appears in:

Springfield one-room schoolhouse gains historic status on National Register.
Nearly four years after deciding to shut down the popular elementary school because of shrinking enrollment, mounting parental pressure and ardent emotional appeals swayed Fairfax County's School Board to re-open the rural community school.