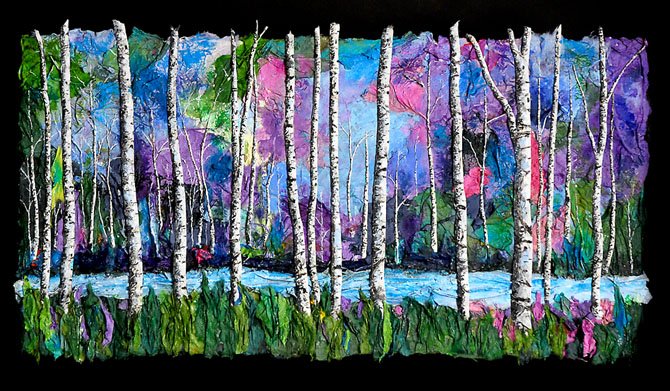 A unique art form will be demonstrated by artist Ronni Jolles at the Vienna Arts Society's meeting, Thursday, Sept. 13, 7:30 pm, Vienna Art Center, 115 Pleasant St., NW, Vienna. Free and open to the public. Jolles gathers papers from around the world to create her highly textured artwork. 703-319-3971 or www.ViennaArtsSociety.org.
Stories this photo appears in:

Send announcements to vienna@connectionnewspapers.com. Deadline is Thursday for the following week's paper. Photos/artwork encouraged. For additional listings, visit www.connectionnewspapers.com.