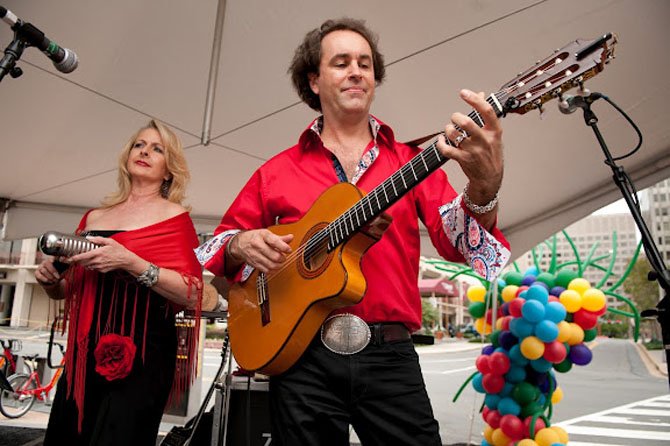 Deborah Benner and Michael Bard are members of Trio Caliente, a Latin jazz group that has performed at the Crystal City Taste of Wine and Jazz the previous four years. The group will be center stage this year, and will provide live tunes of energetic rumba for dancers and wine samplers alike. Photo courtesy of Crystal City BID.
Stories this photo appears in:

Crystal City to hold 6th annual Taste of Wine and Jazz.
Crystal City uncorks good times along with food and wine at this year's Vintage Crystal: Taste of Wine and Jazz on Sunday, Sept. 16. Now in it's 6th year, the event promises to build on a distinctly Latin theme.