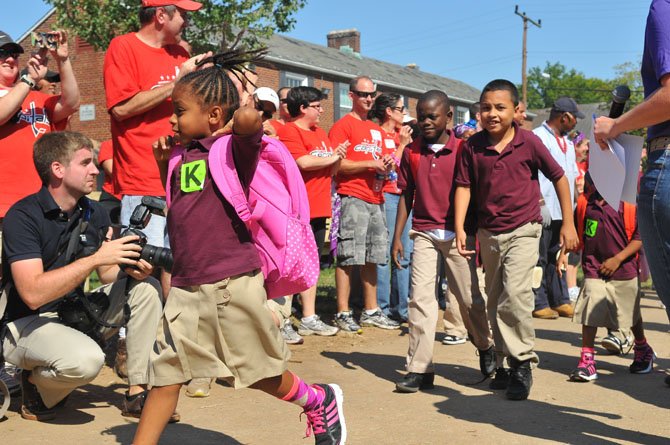 The children are cheered as they return home after a day at school.
Stories this photo appears in:

Designed by youths, built by volunteers.
Activities started early in the courtyard at Hopkins-Tancil in Old Town on Thursday morning, Sept. 13. More than 200 volunteers sporting red Washington Capital's hockey t-shirts swarmed the playground preparing it for the day's work.