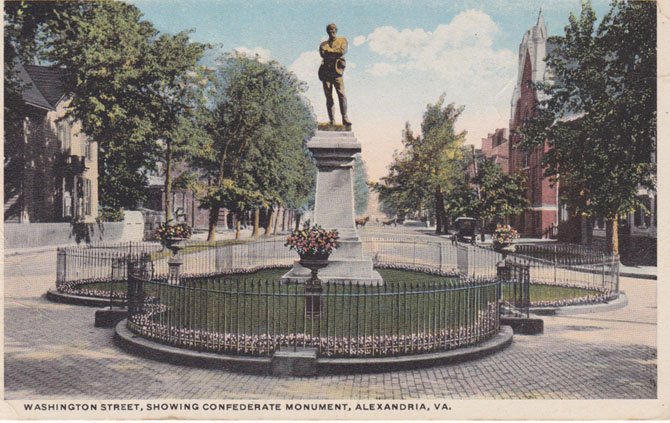 The confederate statue in Alexandria was commemorated on May 24, 1889, and was placed symbolically where Alexandria's young men marshaled before leaving the city in the face of overwhelming Union forces.
Stories this photo appears in:

The confederate statue in Alexandria recalls city's past, restoration planned to ensure its future.
The Battle of Antietam was fought on Sept. 17, 1862, and marked the single bloodiest day during the U.S. Civil War. Over the course of the battle, nearly 23,000 soldiers lost their lives. Among the units that fought for the Confederacy was the 17th Virginia Infantry regiment, which was comprised of young men from Alexandria.