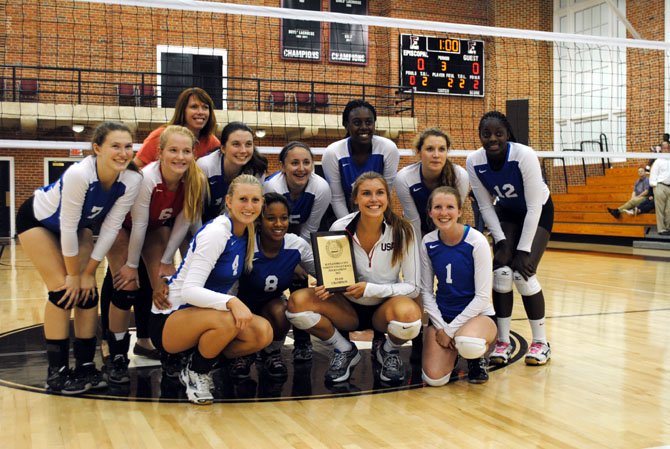 The T.C. Williams volleyball team won the Alexandra City Volleyball Tournament on Sept. 14. From left are: (front row) Sydney Trout, Emerald Taylor, Kate Whitmire, Caroline Chamberlain, (back row) Audrey Dervarics, Savannah Devereux, Kelly Dervarics, Emma Goldberg, McKayla Robinson, Trish Brown, Iye Massaquoi and assistant coach Melanie Bradshaw. The Titans are 8-1 and will host West Springfield on Oct. 2.
Stories this photo appears in:
T.C. Williams football falls to 1-3.